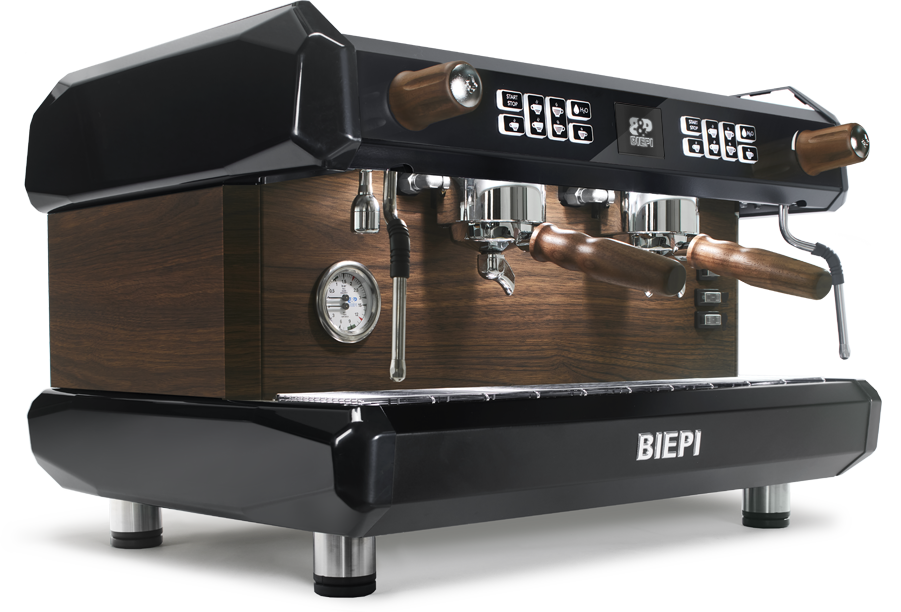 With a minimalist design that exudes real character, the MC-E is an easy to use and reliable professional espresso machine. Available with one or two groups and in different colours and finishes, it comes equipped with an optional display packed with functions.
Brilliant from every point of view
Available colors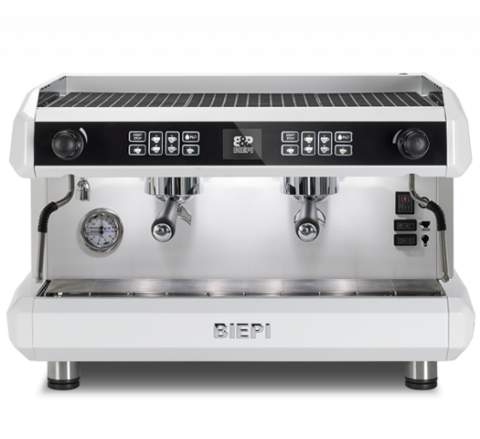 White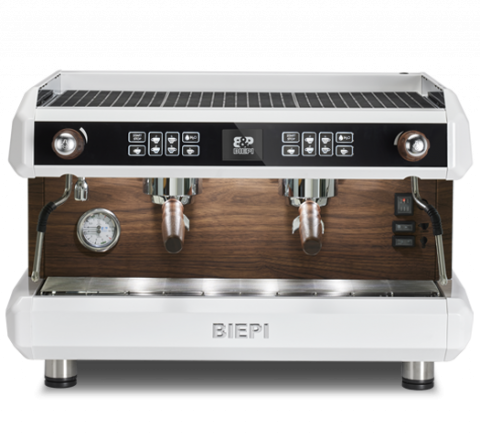 Luxury Wood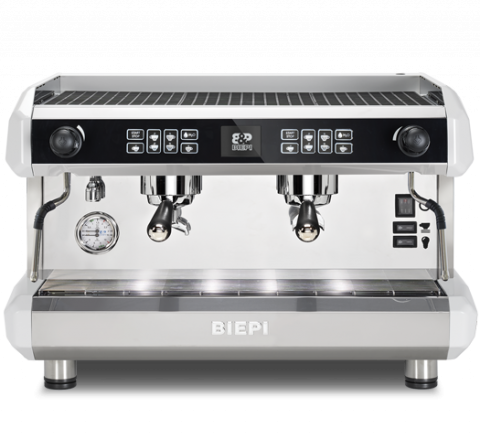 White Stainless Steel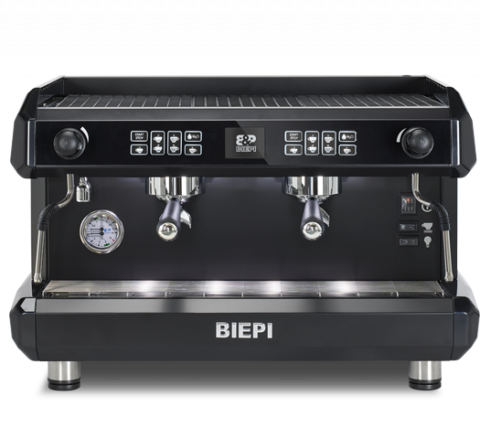 Black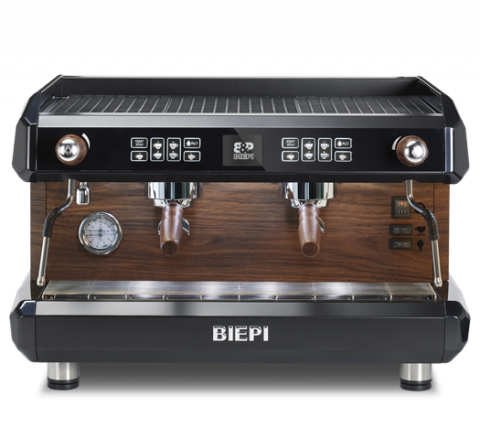 Luxury Wood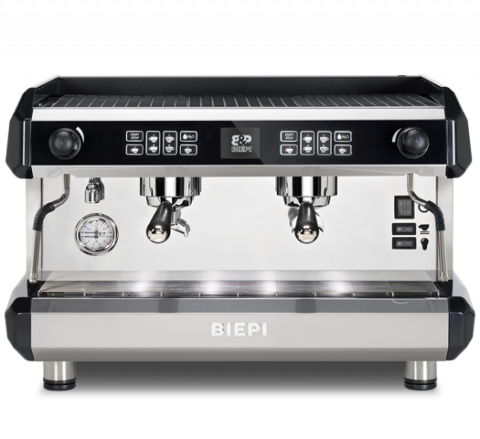 Black Stainless Steel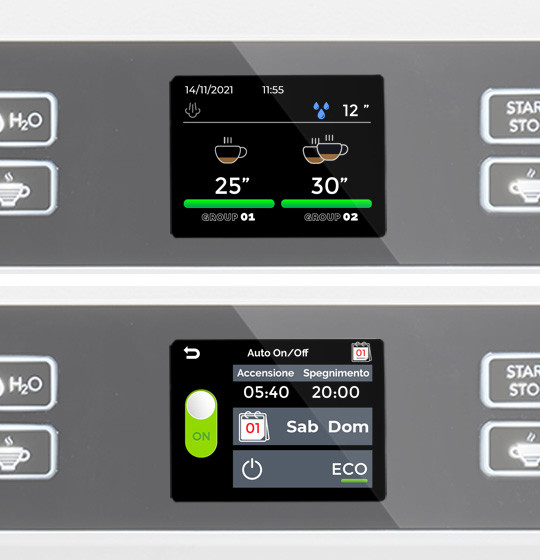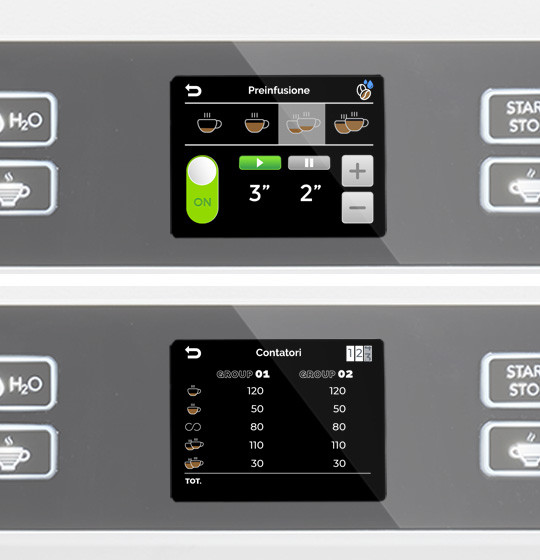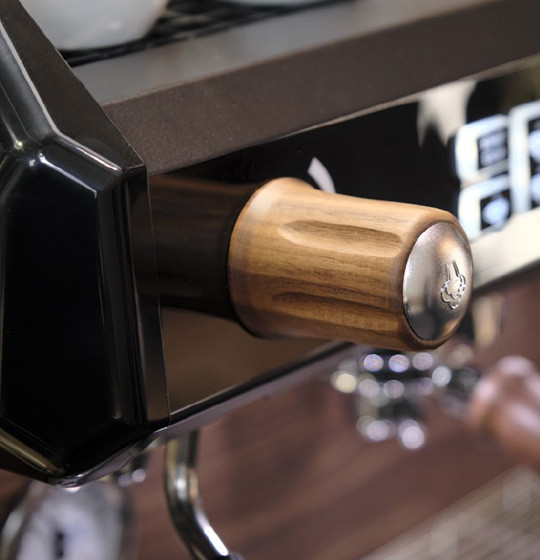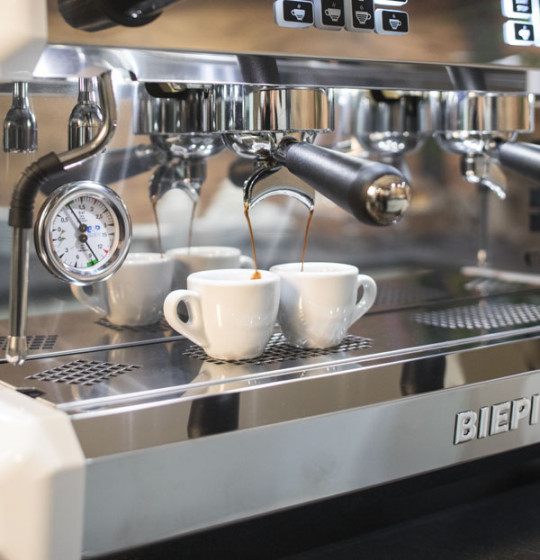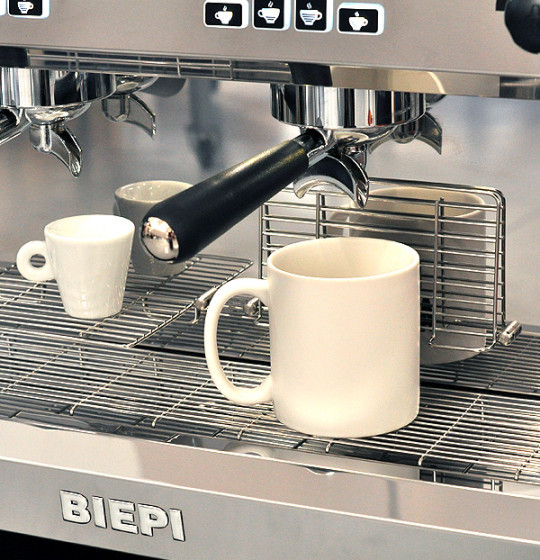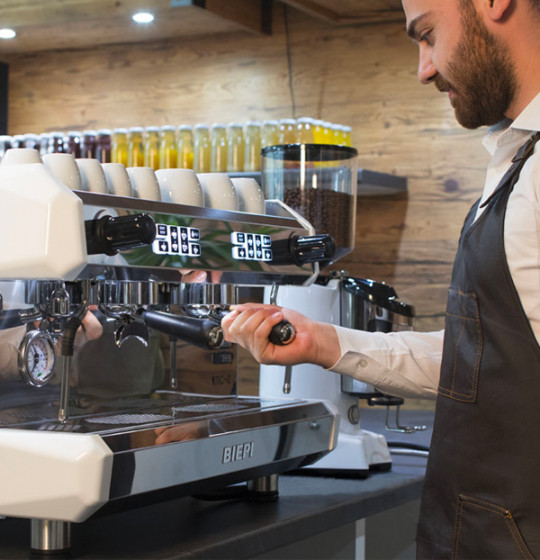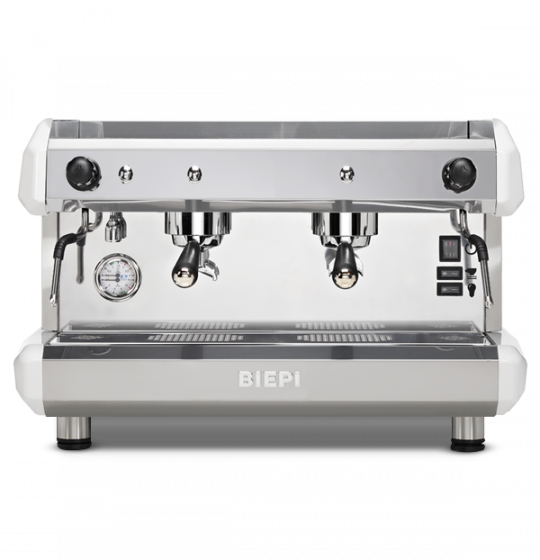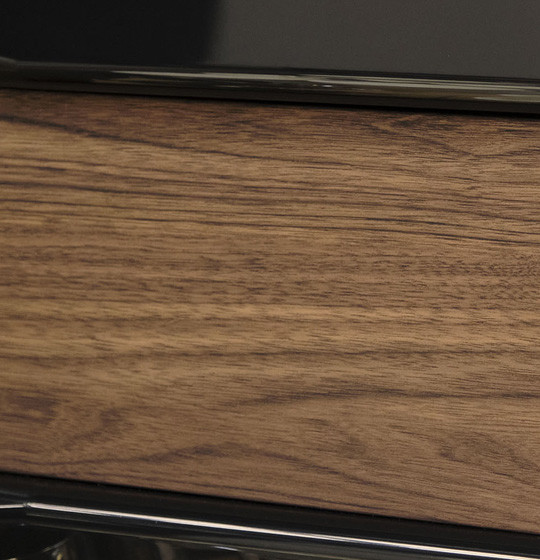 Second timer and boiler temperature setting. Switch on and stand-by programming.
Programmable pre-infusion times. Dispensed coffee counters. Cleaning and maintenance programming.
Walnut wood portafilter grip and steam knobs.
Version in polished stainless steel with white or black sides.
The high-impact LED lighting guarantees maximum visibility of the work area.
Option of raised groups for mugs and tall cups available.
Angled portafilter grips for simpler, more natural use.
Semi-automatic version available.
The 3M™ DI-NOC Dry Wood Matte adhesive finish ensures excellent resistance to stains, abrasion, wear and tear, and mould. DI-NOC finishes are CE branded according to the 89/106/EEC construction products directive and tested according to EN 15102:2008 deco