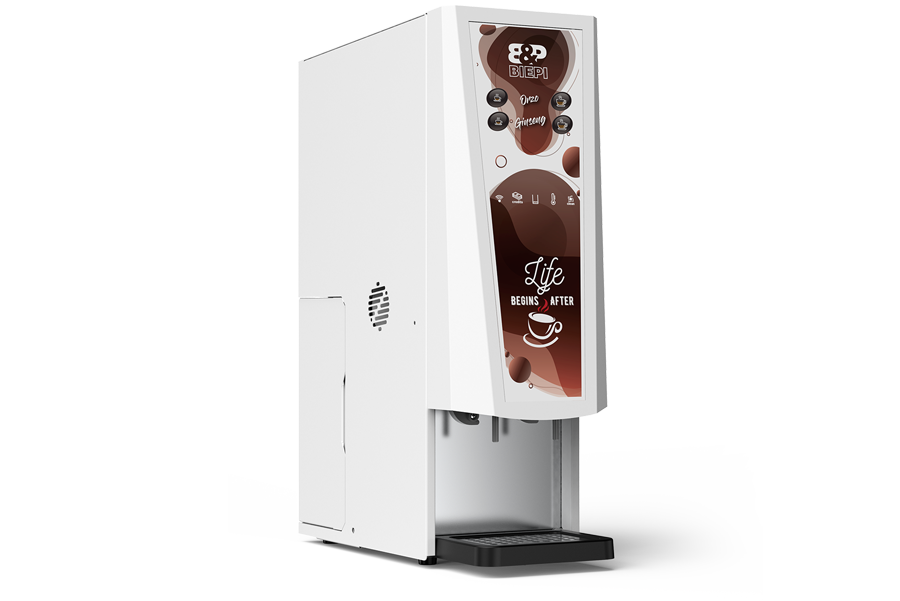 Atena Up is the most advanced hot beverages machine in the industry: it is the first dispenser for instant drinks that can be managed directly from a smartphone or the Internet, guaranteeing total control of the machine in a simple, safe manner.
BIEPI's world at your fingertips
Our technology allows easy, instant, remote control of temperatures and doses, letting you program drinks and record details of drinks dispensed, wherever you are. Everything is controlled using either the app or a dedicated web platform, which can also be used to monitor an entire fleet of machines.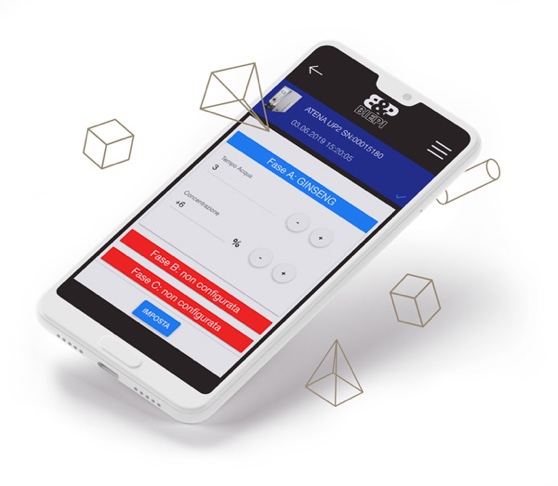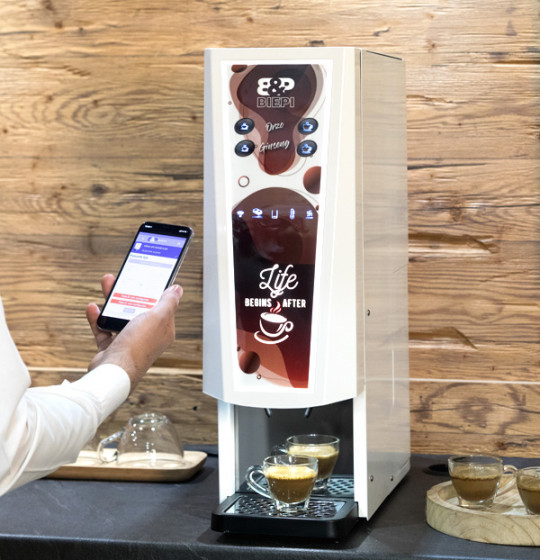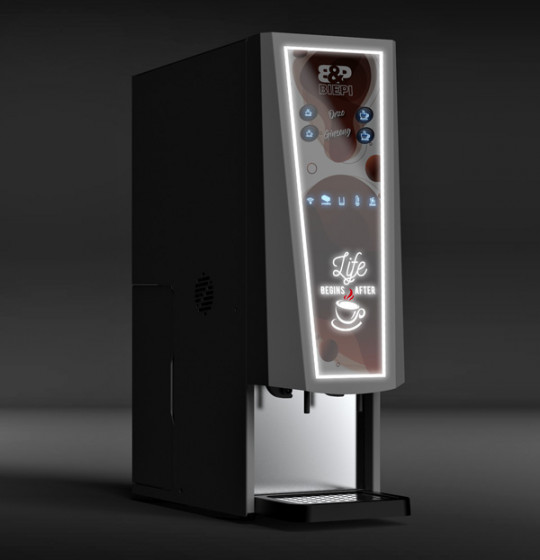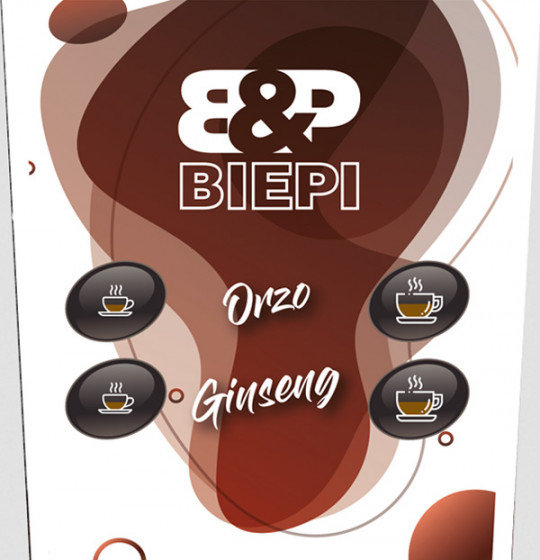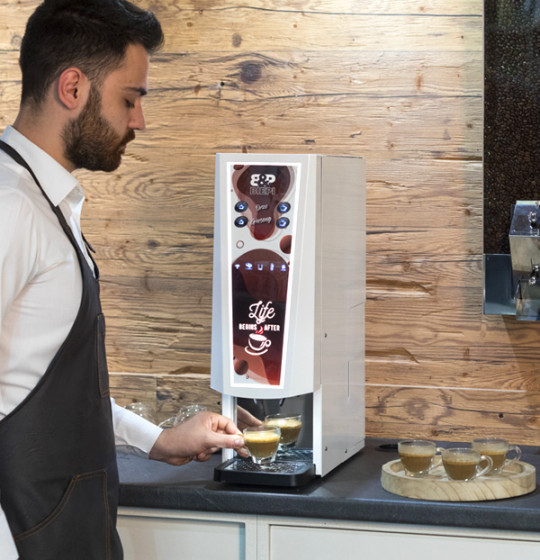 Management of all machine parameters via app or dedicated web platform.
Equipped with LED lighting, the front graphics can be customised for effective and eye-catching communication.
New levels of user-machine interaction thanks to the touch controls.
The separate blending groups ensure different drinks can be dispensed without any risk of cross-contamination.