Coffee was first introduced in European capitals in the 1600s. In Italy, the first city to adopt it was Venice, thanks to its past as a Maritime Republic. Here, Caffè Florian, the oldest café in Italy, still stands.
This new exotic drink first conquered high-society families and over time became a pleasant habit for the entire population. The gestures accompanying the preparation and tasting of coffee thus began to appear in works of art as well: first in paintings depicting the nobility and, later, also in those portraying common people too.
Coffee with oranges and citrons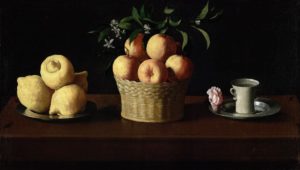 One of the earliest appearances of coffee in an artwork is the white cup in Spanish artist Francisco de Zurbaran's painting titled Still Life with Lemons, Oranges and a Rose. The cup is depicted with photographic precision, enhanced by a play of chiaroscuro, and it features as prominently as all the other elements in the painting.
A true luxury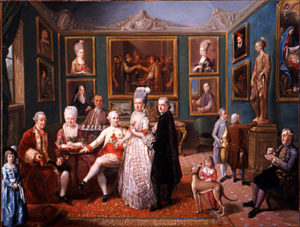 In the eighteenth century, coffee was considered a genteel beverage, and Giovanni Battista Benigni decided to portray the Martelli family in a moment of elegant conviviality, while gathering in the living room for coffee.
A breakfast ritual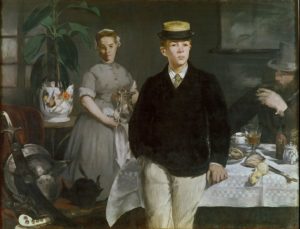 In the 19th century, coffee became widely common and was often depicted in more informal settings. Although in the painting Luncheon in the Studio, by Édouard Manet, coffee is in the background, he portrayed the cups with extreme care and precise detail.
A new space: the café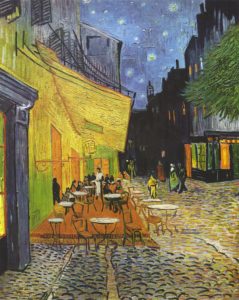 The world of Parisian cafés played a major role in the lives and works of the late 19th-century artists. One of Vincent van Gogh's most famous paintings captures this moment in time. Here the protagonist is not the cup or the beverage, but the space and atmosphere that welcomes people strolling at night.
Taking a break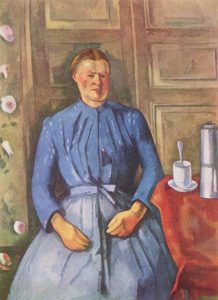 Paul Cézanne, who did not like to work with professional models, decided to dedicate one of his paintings to the family maid, and portrayed her during a moment of break from work. Next to her is the small table where she prepared coffee, which has now become a common beverage, associated with a moment of rest between the toils of the daily ménage.
Escaping hectic city life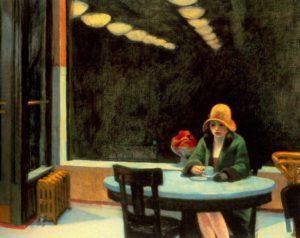 In the twentieth century, Hopper chooses to depict life at the café, where people sit in the morning or evening, with a steaming cup in our hands, immersed in the worries of the day.
Painting with coffee
The art of painting with coffee comes from China and has ancient origins. It was used to give particular hues to fabrics or to give depth to the backgrounds of some paintings. In recent years, it has also spread to the West, employing the same technique used for watercolors.
On June 6, 2022, Google dedicated one of its doodles to Angelo Moriondo, inventor of the first espresso machine. The author of the image is artist Olivia When, who decided to make a painting for the occasion by dipping her brushes into coffee.